Water Ionizer
It is a global-leading brand
With the best electrolysis technology.
Specializing in OEM/ODM
We are the manufacturing company
We provide total solution from product development to production.
WHO IS?

Happy Mankind
|

Conserved Nature

TYENT established in 1995 is specialized in water electrolysis technology, and we develop and manufacture products
that gives benefit to humankind and nature.
Healthiest Water,
ALKALINE WATER IONIZER
Improve the health of you and your family
with the highest quality water ionizer
Learn more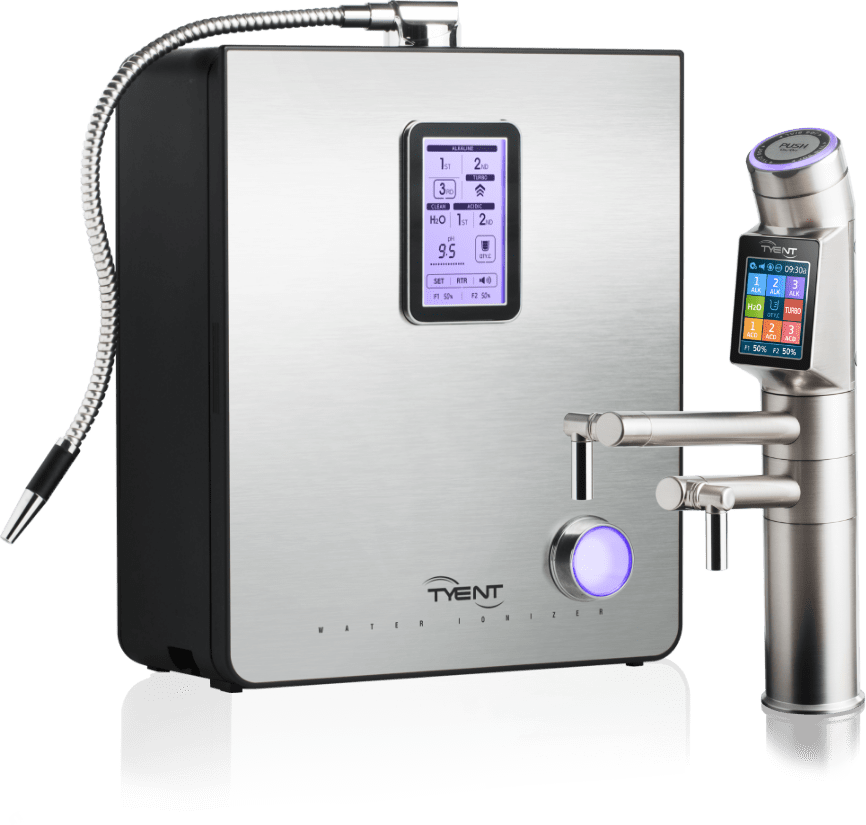 Disinfection and sterility system
Electrolyzed
sterilizing water generator
EPA · FDA Class 1
Learn more
Contact TYENT
CONTACT US FOR MORE INFORMATION
TYENT grow together with you
Repair Service

Need to repair for your TYENT device?
please visit our contact section.

Click here

Product inquiries

Contact us for all your product questions or concerns.

Click here

Business Inquiries

TYENT Global Support is ready and waiting to talk to you about your TYENT.

Click here
TYENT
SUPPORT
TYENT Eelectrolyzed sterilizing water generator registered as a Medical Device in the US FDA

The TYENT Electrolyzed Sterilizing Water Generators (TIE-N20, TIE-N15, YT28-S20N, YT28-S20H, YT25-S5N, YT..

TYENT Water Ionizer registered as a Medical Device in the US FDA

The TYENT WATER IONIZERS (TYENT alkaline water ionizers) produced by TAEYOUNG E&T have been registere..
TYENT
GLOBAL NETWORK
We as TYENT are expanding to global company with world's best technology.